Here is another great Halloween kit!!
Leaving a Legacy Designs
made this super fun one! This one is also geared more towards the adults...it doesn't have the cutesy stuff but it is still cute!!! Want to know what else is cute? The price!! It is on sale for 50% off until the end of the month. Yay!!!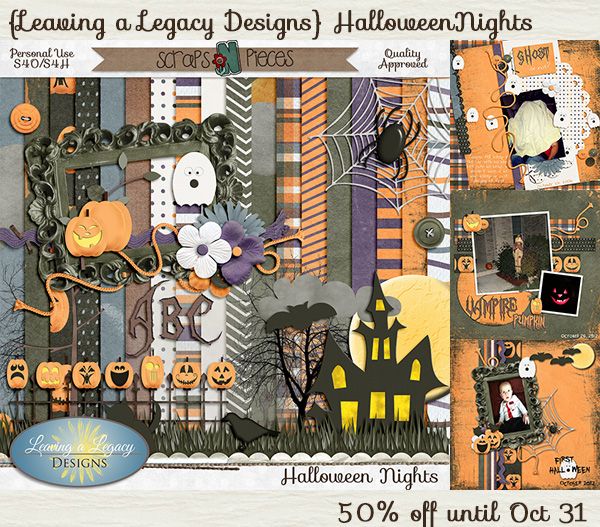 Here is my layout: (don't I look lovely?)
Guess what else? I have a freebie for you. Well...It is actually 2....I did this cute page and decided it could either be a decopage where you can add your own pictures and journaling or whatever else but it gives you a start on a page....or you can use it as a journal card. The file has both =)